CRUISE LINE COMMISSIONS

Shopping with Sabre Cruises means clear sailing, more sales, higher commissions

Sabre Cruises helps you find and sort more information faster than any other cruise booking method. You will spend less time searching, and more time selling to and servicing your customers.
For example:
You simply start with your customer's most desired cruise dates. Sabre Cruises furnishes you with a number of options, including a listing of all the available cruises with dates closest to the ones you want.
When your customer specifies a particular cruise line or ship name, you can easily drill deeper with Sabre Cruises, putting all your cruise options on a single screen, and at your fingertips, faster.
If price is important (and when isnít it?), Sabre Cruises has no equal. You can, for example, compare the pricing of different cruise options without having to "re-start" the entire booking process every time a new price is needed.
Sabre Cruises also gives you single-screen access to more detailed ship and vendor offerings. Need transfer options? Itís right there. How about customized diets and special amenities? No problem. Just ask Sabre Cruises. Start "up selling" your clients and increasing commissions like never before.
Sabre Cruises is a browser based product that provides travel agencies with a comprehensive solution for automating the cruise sales process

,

from planning to booking. Sabre Cruises eliminates the need for agents to learn cryptic keystroke commands, streamlining even the most complex cruise bookings.

As cruise travel continues to grow in the United States and abroad, agencies are focusing on this important travel segment as a way to generate high margin costs. Sabre Cruises user friendly, point and click technology helps these agencies maximize their revenue potential with a productivity enhancing solution that lets front office agents focus more on marketing the cruise vacation package.

The software has easy to read availability screens that provide a wealth of information about a cruise vacation package, including cabin and dining room availability, deck plans and cabin photos. The single screen availability feature also enables agents to quickly compare multiple cruise line information on one screen, saving time in calling the cruise lines. The product is integrated within the Sabre Travel Network System, allowing agents to also book air, car, hotel and other travel services at the same time.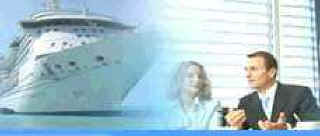 With the new Sabre Cruises booking engine platform, agents can shop and book cruises instantly via real time access. Agents can book all the major cruise lines in a few easy steps.
1) Select a cruise sailing (by cruise line, departure date, price)
2) Select the room category (compare by price)
3) Select the cabin (deck maps make it easy)
4) Select dining preferences (seatings by time, table size)
5) Select options (add trip protection insurance, shore excursions)
In addition to the powerful cruise booking engine, Sabre Cruises offers a number of special features designed to make it easier for agents to market and sell cruises.
Cruise hot deals are special promotions for agents to offer their customers. Top Cruise Picks enable agents to search for cruises by lifestyle or interest. Featured Cruises highlight a cruise ship and enticing offers available only via the cruise line. Cruise Schedules allow agents to view up-to-the-minute cruise sailings and availability. Ship Deck & Room Information allows agents to view ship layouts to select the best cabin and easily locate features.
It's a breeze to find the right cruise at the right price for your customers.
With 24/7 access to all major cruise lines, Sabre Cruises saves you precious time on the phone. Shop, compare and book across your favorite cruise lines.
Cruise fares, commissions, negotiated rates, schedules, special services and information.
Sell upgrades, amenities, pre-and post-selling packages with ease.
Includes cabin photos, deck plans, add on hotels and more.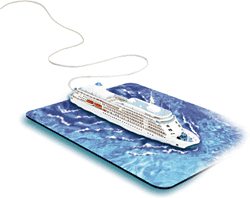 Travel Lines Express is proud to announce our new Military Appreciation Program.

No one deserves a cruise vacation more than those who serve our country, and our new Military Appreciation Program offers all military - active, retired, veterans, honorably discharged and their spouses - a special reduced rate, based on date and itinerary.

We hope youíll be as proud as we are to promote this program for our military and their families.


PREFERRED CRUISE LINES
Home Based Travel Agent Business | Independent Travel Agent Program