Travel Lines Express™
COMPLETE AN INDEPENDENT AGENT PROGRAM TO MEET REQUIREMENTS FOR ACCREDITATION
RETIRED EXECUTIVES - COLLEGE GRADUATES - PROFESSIONAL HOME WORKERS

Build A Home Based Business

Make All The Money You Want Right From Home & Earn Free Trips
Imagine… a Business Opportunity that offers you a way to earn income without handling any inventory or selling items door to door; doesn't entail you learning complicated technical information; requires only a small monthly investment (no contracts to sign); provides extensive support and involves something you enjoy... Travel.

Every year, $5 trillion is spent on travel. It's big business. Now, through TRAVEL LINES EXPRESS, an accredited. official, certified, registered, authorized, insured and bonded travel agency, it's also a great home based business opportunity as well. Whether you're looking for a way to supplement your income on a part-time basis, or hoping for a full-time business opportunity, TRAVEL LINES EXPRESS can get you started and help you build your own Independent Travel Agency, that you can run from your own home or office.
TRAINING PROGRAM
BENEFITS CONTESTS REWARDS TRIPS PRIZES
BONUS COMMISSION INCENTIVES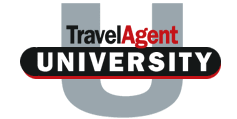 Learn and Earn at your convenience with on-line virtual courses. You will receive diplomas, certificates and educational credits plus qualify for bonuses, prizes, familiarization trips, exclusive discounts, promotions and insider newsletters.
The sooner you complete courses, the sooner you qualify for valuable rewards and benefits. New Courses Added Every Week.

KNOWLEDGE = PROFITS
Welcome to our Travel Agent University, the Internet's leading online college of travel agent knowledge, dedicated to providing Travel Lines Express Members with facts, figures and information designed to help you broaden and expand your sales/marketing/administrative skills.

We urge you to take advantage of these courses, both to increase your expertise and to take advantage of the valuable offerings made available to you upon successful completion


KNOWLEDGEABLE AGENTS = MORE PROFITS
Widen your knowledge - improve your skills - and have fun while learning new, exciting and interesting ways to build your travel business and make more money
There is no experience necessary. TRAVEL LINES EXPRESS, a financially strong, debt free company with years of success has already helped other people, just like you achieve their goals. TRAVEL LINES EXPRESS offers a comprehensive program that will provide you with the know-how, the training, and the tools that you will need for the potential to succeed with this exciting business.
You can earn income, in the form of commissions on all of the travel that you book through a real-time live-inventory access Global Reservation System connected to your home/office/laptop computer including credit card merchant program with automated processing systems, the amount of money that you earn is completely up to you. You will receive a commission split on every vacation package, hotel accommodation and car rental. YOU CAN CHANGE LEVELS ANYTIME.
BRONZE LEVEL: $0 Monthly Fee
Everyone must register at the Bronze Level.
Everyone learns the program at the Bronze Level.
Upgrade to another level after ten days or stay on the Bronze Level.
DISCOUNT AIRLINE TICKETS - HOTEL ROOMS - CRUISES
@ TRAVEL AGENT PRICING
CHANGE LEVELS ANYTIME - GO BACK TO BRONZE LEVEL ANYTIME
SILVER LEVEL: 50% to you - 50% to TRAVEL LINES EXPRESS - $25 Monthly Fee
Commission Paid Monthly - Sign Up Below after ten days on Bronze Level
GOLD LEVEL: 70% to you - 30% to TRAVEL LINES EXPRESS - $50 Monthly Fee
Commission Paid Monthly - Sign Up Below after ten days on Bronze Level
PLATINUM LEVEL: 90% to you - 10% to TRAVEL LINES EXPRESS - $75 Monthly Fee
Commission Paid Monthly - Sign Up Below after ten days on Bronze Level
When you attain IATAN or ARC accreditation - 100% commission checks plus override productivity checks, bonus checks and incentive checks sent directly to you 100% of the time. Checks are always sent to your accredited travel agency from the cruise lines, hotels, car rental, international airline consolidators and vacation tour operators.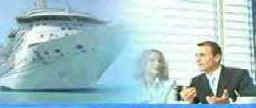 And, when you become an Independent Travel Agent with TRAVEL LINES EXPRESS, you will become eligible to receive all of the perks that the travel industry has to offer, including space-available upgrades, familiarization trips, name brand merchandise, gift cards from leading retailers, official travel agent identification card based on sales volume requirements from IATAN, discounts on hotels, cruises, car rentals, airline tickets, vacation packages, free trips and more.

There's nothing like opening your mail and finding a check from your favorite travel company. With our simple, step-by-step program, there is unlimited potential on how much money you can earn through commissions and bonuses, while receiving travel industry discounts and perks. So why not join other Independent Travel Agents and gain the potential to start cashing your own checks.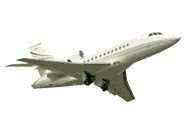 LIVE THE GOOD LIFE WITH TRAVEL LINES EXPRESS
PROMOTE YOUR TRAVEL SERVICES ON
YOUTUBE, FACEBOOK, TWITTER

We have the best Global Reservation System intelligence to help you sell more.

Can a reservations program really make that much of an impact on my profitability?
Travel Lines Virtual Reservation System is more than an easy-to-use reservations program. It is a new travel sales management solution that will positively change the way you do business. Our reservation system will have far-reaching effects on how you retain and acquire new customers and, ultimately, the profitability of your travel business.

Really? How so?
Now, for the first time, information is presented in a personalized format using familiar internet navigation. Travel Lines Express Virtual Reservation System can be mastered in a fraction of the time it ordinarily takes to become proficient on a reservations program. New agents can be productive almost immediately and you will benefit from new tools not available from traditional computer reservation system products. With our reservation system, you will find better information faster and provide a much higher level of customer service and added value.

If it is that easy to use, can it really be powerful enough to meet all my needs?
Travel Lines Express Virtual Reservation System gives you complete access to the massive global database of current schedules, rates and arrangements from all the major airline consolidators, hotels, resorts, car rental companies, tour operators and all the major cruise lines. Our reservation system employs powerful structured data technology to provide you with enhanced flexibility to gather and sort information in ways not previously possible.
And the impact on my bottom line?
Travel Lines Express Virtual Reservation System is the most powerful tool available to you today to improve your profitability. Transactions are completed faster and to a higher level of customer satisfaction. Sales are processed more accurately. Every agent has access to new tools that add value - and profit - to every transaction. You can use it to help you attract customers outside of the traditional agency model and build a virtual travel business to attract unlimited clients.

So I can't just get by with my current system?
No, not if you want to be competitive in the future. The travel industry is undergoing tremendous change. Travel Lines Express Virtual Reservation System is the travel industry's platform of choice - the foundation on which all future developments will be built. You will always be able to rely on this system for increasing levels of integration, connectivity, capability and productivity that you need to stay ahead of the competition.
Travel Lines Express Independent Agent Program™
No Contracts to Sign
30 DAY MONEY BACK GUARANTEE
OR
SEND CHECK TO :
Travel Lines Express 9858 Glades Road #208 Boca Raton FL 33434 (561) 482 9557
Copyright © 2017 Travel Lines Express™
All Rights Reserved.