DISCOUNT AIRLINE TICKETS
Domestic & International Airline Bookings - Profitable, and Easy to Sell

Though the common wisdom in the travel industry is that airline commissions are a thing of the past, that wisdom does not take into account a significant and growing niche area of discount airline ticket sales. While most scheduled carriers offer no commissions, the discount airline ticket market offers service fees and reward programs for free trips.
Discount Fares - Zoom In On Low Fares At High Speed


Travel Lines Express Sees Global Growth in AIRLINE TICKET Program
Travel Lines Express Official Airline Ticket Outlet Program
Travel Lines Express Outlets have access to a vast inventory of DISCOUNTED DOMESTIC & INTERNATIONAL AIRLINE TICKETS WITH 300 AIRLINES. We offer a Best Price Guarantee on all tickets.

How is the Travel Lines Express Program doing? How many outlets have signed on?
In the last five years Travel Lines Express has become a truly global company. We currently work with more than 1,000 ticket outlets worldwide, and new signups continue to accelerate. We signed double the number of outlets in the last six months compared to the previous year.

How many of those are in the U.S. and Canada?
We have enrolled 500 Ticket Outlets in North America. The enrolling run rate is very healthy in Europe, South America, Africa, Australia, Asia & the Middle East.
Why become an Authorized and Official Discount Airline Ticket Outlet?
Travel Lines Express Outlets can charge extremely low service fees and earn reward points which can be redeemed for free airline tickets and free hotel rooms.
What's new and what's ahead for your Program?
Travel Lines Express has enjoyed significant organic growth. In order to maintain and accelerate the level of growth we continue investing in enhancements.

In order to continue providing a high level of service, a dedicated Reservation Portal, new features continue to be added to enhance our offerings and usability.

We listen to our partners who are always making suggestions as to how we can improve, including new products and services. This engagement is critical because it helps us prioritize areas to improve and increase the value of our Airline Ticket Program.
OFFICIAL AIRLINE TICKET CENTER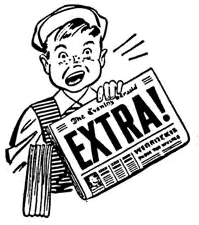 PUT THIS SIGN IN YOUR WINDOW AND SEE INSTANT FOOT TRAFFIC & SALES

OFFICIAL AIRLINE TICKET CENTER
HOTEL RESERVATIONS - CAR RENTALS - CRUISES


$4.99 SERVICE FEE PER TICKET



Home Based Travel Agent Business | Independent Travel Agent Program