FRANCHISE PROGRAM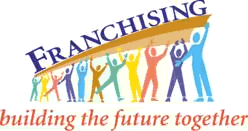 Local Presence and Global Power — a strategic partnership with Travel Lines Express Franchise Company gives our member agencies more of everything they need to prosper in today's travel marketplace. Innovative products and services that anticipate customer needs, persuasive marketing programs, enhanced revenue sources, greater purchasing power, hands-on training, comprehensive information and data are among the many benefits of affiliating a strategic alliance partnership with Travel Lines Express.
The Travel Lines Express Franchise Group is made up of growth-oriented Independently Owned Franchised Agencies in communities across the United States and around the world that operate under their own names. Our Travel Marketing Program is focused on developing new business for member agencies both nationally and locally.
This year, Travel Lines Express introduced a new servicing strategy that gives our franchised agencies a single point of contact to manage their relationship with us. Our account management team closely works with our member agencies to set goals and assist them in meeting their key business objectives.
Our proprietary Web Sites offers business resources, customer management tools, marketing offers and materials, all at the click of a mouse. The site displays information segmented into many defined user groups: franchise owner, manager, sales agent and the consumer, providing specific information to each audience and enhancing each user's experience.
Our size and position in the market gives us strong support of many of the industry's leading suppliers, and we are deepening those relationships to create exceptional value for our franchise owners and customers. Our member agencies enjoy access to a wide range of specially negotiated cruise, air, hotel, car and tour products and incentives that are second to none. In addition, we are continually seeking opportunities to generate additional revenues for our member agencies by selling more products and services. .
This travel industry franchise program provides ambitious and hardworking individuals an opportunity to earn a substantial income and experience the many wonders of the world. A low investment, high profit business model created to operate a full service travel agency both online and offline from home or office. Our franchise system offers next generation technology combined with robotic global reservation systems. We have the largest database of travel providers representing all major airlines, cruise lines, car rental companies, tour operators, hotel and resort properties in every nation. In the travel business, sticking with a winner is one sure way to become a winner. At Travel Lines Express, we have linked our success to the travel agency distribution system because we know the value Travel Lines Express agency members offer their clients and just how essential they are to the well being of the travel industry, today and in the future. Conversely, travel agencies that demand a proven winner when selecting their franchise and business partner turn to Travel Lines Express for solutions that can make a difference.
Travel Lines Express, an international franchise company with home based, leisure, corporate, brick and mortar travel agencies is a global leader with travel distribution services in all 50 states and 125 countries selling travel throughout the entire world. We are the fastest growing franchise and business marketing company in terms of membership, revenue, sales productivity and profitability. Our commitment to Travel Lines Express franchisees, home based travel agents, associates, affiliates, members and consortium partners goes far beyond normal expectations. Our technology solutions and comprehensive services drive continuous business growth. We understand the challenges facing travel agents today and bring the strength of our global resources to the local level to help you not only run your business better, but also quickly and efficiently tap into lucrative markets. We also understand that each Travel Lines Express member has unique characteristics and requirements.
Working with Travel Lines Express Franchise Group means partnership, and a unique approach to how we engage, implement and grow our relationship. Our business philosophy is that successful partnerships are built on mutual respect and trust, open communications and an understanding that we gain strength through unity. While taking care of today's business, we are committed to creating a bright future, Despite the dramatic changes that continue to reshape the travel industry, there is unlimited potential and opportunity ahead. We invite you to join us on this exciting journey.
Here is a sample of the programs and services offered to your agency as a member of the Travel Lines Express Franchise Company. We are excited to offer you industry leading supplier programs and business management tools. We are committed to helping you grow successfully, and look forward to discussing the benefits participation in Travel Lines Express can bring you.

Preferred Suppliers
· Tour, cruise, car and hotel suppliers
· Airlines and air consolidators
· Travel insurance
· Visa service
Website Programs
· Domain Name Registration
· Business E-Mail Accounts
· Website Hosting
· Multi Media Features
· Website Statistics
· Site Builder Tools
· 24/7 Support
Supply Management
· Letterhead/business cards
· Itinerary/invoice purchasing
· Discount office supplies program

Negotiated Programs
· Overnight delivery
· Subscriptions
· Business insurance
· Reference materials
· Hotel commission tracking
· Credit card processing
· Promotional merchandise

Sales Resources
· On-line preferred supplier reference guide
· Confidential commission guide
· Database for cruises, hotels, tours, cruises and air consolidators
· Hotel Program
Communications
· Electronic brochures
· Electronic trade news updates
· Electronic industry news
· Electronic manuals

Training and Events
· Preferred supplier training
· Preferred supplier showcase
· National, regional and local meetings

Technology Assistance
· Reservation System
· On-line Training Programs
· Unlimited Support
PREFERRED SUPPLIER PROGRAM
Travel Lines Express Members can save up to 30% on Shipping
UPS is pleased to help Travel Lines Express members save time and money through special services and shipping discounts. We put the power of logistics to work for you every day by providing speed, outstanding reliability and technology tools so you can focus on your business - not your shipping.



Home Based Travel Agent Business | Independent Travel Agent Program