REQUIRED BY THE FEDERAL TRADE COMMISSION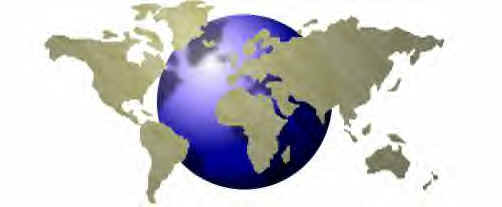 EXECUTIVES - COLLEGE GRADUATES - PROFESSIONAL HOMEWORKERS - ENTREPRENEURS

BUILD A SUCCESSFUL HOME BASED BUSINESS
Make All The Money You Want Right From Home. Imagine… a Business Opportunity that offers you a way to earn income without handling any inventory or selling items door to door; does not entail you learning complicated technical information; requires a modest investment, provides extensive support and involves something you enjoy.
Every year, $Billions is spent on real estate. It's big business. Now, through Undiscovered Properties, Inc. a licensed real estate Brokerage Company, it's also a great home based business opportunity as well. Whether you're looking for a way to supplement your income on a part-time basis, or hoping for a full-time business opportunity, we can get you started and help you build your own Independent business, that you can run from your home.
KNOWLEDGE = PROFITS
Welcome to our Private Internet School, the Internet's leading online school of real estate, dedicated to providing our students and agents with facts, figures and information designed to help you broaden and expand your sales/marketing/administrative skills.

We urge you to take advantage of these courses, both to increase your expertise and to take advantage of the valuable offerings made available to you upon successful completion.
KNOWLEDGEABLE AGENTS = MORE PROFITS
Widen your knowledge - improve your skills - and have fun while learning new, exciting and interesting ways to build your real estate business and make more money.
There is no experience necessary. Undiscovered Properties, Inc. a financially strong, debt free company with years of success has already helped other people, just like you achieve their goals. We offer a comprehensive program that will provide you with the know-how, the training and the tools that you will need to succeed with this exciting business.
You can earn income, in the form of commissions on all of the real estate that you transact through a real-time live-inventory access Multiple Listing Service System connected to your home or laptop computer including state of the art technology programs. The amount of money that you earn is completely up to you. You will receive commission on every residential and commercial real estate transaction.
With our simple, step-by-step program, there is unlimited potential on how much money you can earn through commissions and bonuses, while receiving real estate industry discounts and perks. So why not join other Independent Real Estate Agents and gain the potential to start cashing your own checks. Complete training is available on-line. No experience is necessary. A college degree is not required. Part time or full time. Get in on the ground floor. Buy Real Estate as an "Insider" for pennies on the dollar or at wholesale prices. Use the commission and profit sharing funds to finance your real estate dreams.
Commission + Profit Sharing Plan + Errors & Omissions Insurance.
50% (Agent) - 50% (Broker) = $50 Monthly Fee
60% (Agent) - 40% (Broker) = $60 Monthly Fee
70% (Agent) - 30% (Broker) = $70 Monthly Fee
80% (Agent) - 20% (Broker) = $80 Monthly Fee
90% (Agent) - 10% (Broker) = $90 Monthly Fee
Best Profit Sharing Program in the industry. We will help you establish an effective local sales team with licensed agents to expand your business.
Our job will be to educate, train, motivate your agents to list and sell. Your job will be to recruit & supervise.
We have the best Multiple Listing Service System intelligence to help you sell more.

Can a MLS Program really make that much of an impact on my profitability?
Undiscovered Properties MLS System is more than an easy-to-use real estate program. It is a new real estate sales management solution that will positively change the way you do business. Our MLS system will have far-reaching effects on how you retain and acquire new customers and, ultimately, the profitability of your business.

Really? How so?
Now, for the first time, information is presented in a personalized format using familiar internet navigation. Our MLS System can be mastered in a fraction of the time it ordinarily takes to become proficient on a real estate program. New agents can be productive almost immediately and you will benefit from new tools not available from traditional real estate computer systems. With our MLS system, you will find better information faster and provide a much higher level of customer service and added value.
If it is that easy to use, can it really be powerful enough to meet all my needs?
Undiscovered Properties MLS System gives you complete access to a massive database of current real estate information. Our system employs powerful structured data technology to provide you with enhanced flexibility to gather and sort information in ways not previously possible.

And the impact on my bottom line?
Our MLS System is the most powerful tool available to you today to improve your profitability. Transactions are completed faster and to a higher level of customer satisfaction. Sales are processed more accurately. Every agent has access to new tools that add value - and profit - to every transaction. You can use it to help you attract customers outside of the traditional agency model and build a virtual real estate business to attract unlimited clients.
So I can't just get by with any MLS system?
No, not if you want to be competitive in the future. The real estate industry is undergoing tremendous change. Undiscovered Properties MLS System is the real estate industry's platform of choice - the foundation on which all future developments will be built. You will always be able to rely on this system for increasing levels of integration, connectivity, capability and productivity that you need to stay ahead of the competition.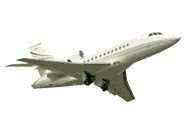 LIVE THE GOOD LIFE WITH UNDISCOVERED PROPERTIES, INC.
More than ever before, choosing the right company is critical. Undiscovered Properties, Inc. agents know they chose the right partner, one who understands their issues and responds with the right solutions. We consistently receive the highest ranking for developing tools that give our agents a competitive edge. Then we reinforce the accolades by delivering the best service and support in the industry.
Choose the leader, and you will have the tools and support it takes to succeed. Because now – more than ever – we empower real estate agents to thrive.
---
Training & Educating the Next Generation of Real Estate Professionals
Agents, Brokers, Instructors, Investors.™


PROFESSIONAL TRAINING PROGRAMS
STUDY AREAS & FIELD TRIPS
Finance - Management - Investments - Contract Law - Mortgage - Auctions - Appraisal - Title - Business Brokerage - Architecture - Interior Design - Decorating - Inspection - Construction - Short Sales - Foreclosure - Insurance - Commercial - Residential - Industrial - Hotels - Resorts - Casinos - Aviation - Marinas - Shopping Plazas - Strip Malls - Theme Parks - Franchising